As a note, as this site has been the site to which many important events have occured, this article is laden with spoilers. Read ahead at your own risk.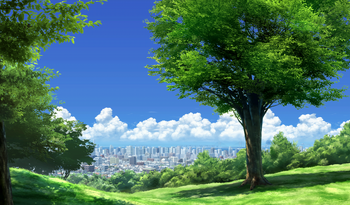 The tree on the hill behind Hakuryou that overlooks Hiiragi Town. Shows up everywhere. First made its debut in Kimi ga Nozomu Eien, being a location held by the students that "if a couple formed beneath that tree they'd be together forever" or something to that effect.
Kimi ga Nozomu Eien/Akane Maniax
[
]
Goes on to appear several more times in KimiNozo, such as the site of Haruka confessing to Takayuki.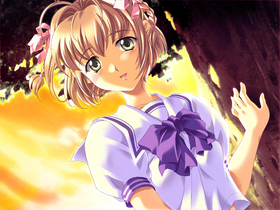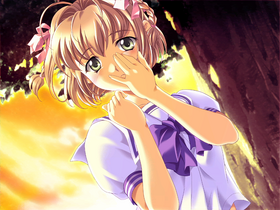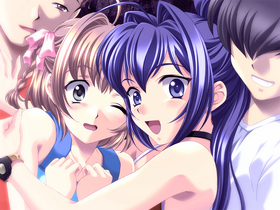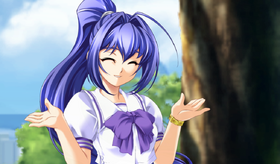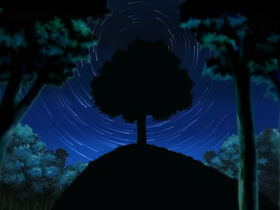 ---
After its various appearances in Kimi ga Nozomu Eien, that tree also appeared in Akane Maniax.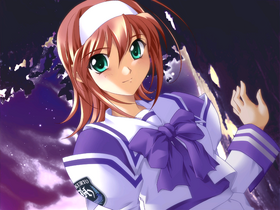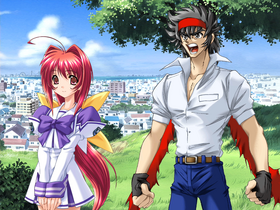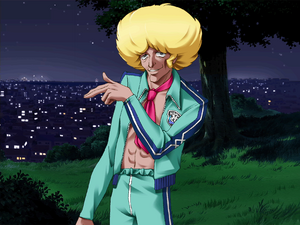 Muv-Luv/Unlimited/Alternative
[
]
The tree also shows up many times throughout the course of Muv-Luv.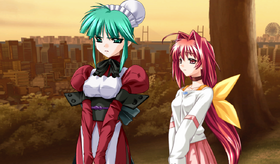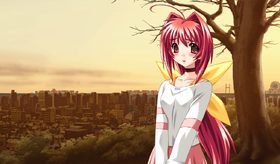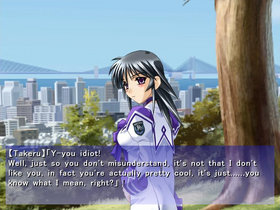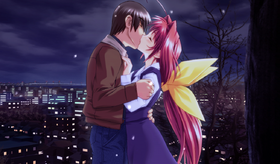 Almost naturally, that tree also shows up in Sumika's Afterstory in Muv-Luv Supplement, Sakura no Hana ga Saku Mae ni.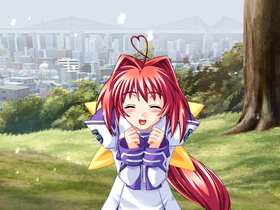 That tree also appears multiple times in Alternative.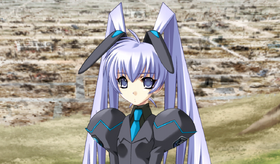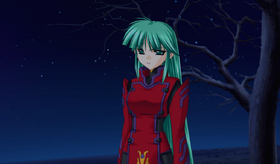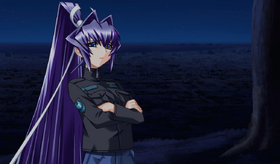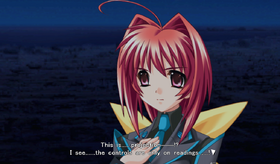 Kimi ga Ita Kisetsu (2011 remake)
[
]
During early development, the tree also seemed set to appear in the 2011 remake of Kimi ga Ita Kisetsu, despite none of the Isumi sisters being Hakuryou students, especially not Marika, who is seen near it.
However, it was made clear by the game when it finally came out and was completed by patches that only characters that made sense to be by it appeared by it.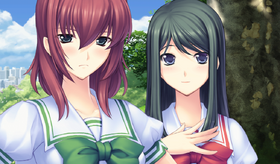 Real life location
[
]
The real hill âge used as a reference exists around Shimizugaoka Park, at longitude 35.4371613 and latitude 139.604645. The tree is Japanese hackberry and there is an in-door pool nearby the hill.