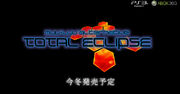 The Visual Novel version of
Muv-Luv Alternative Total Eclipse
was released on Xbox 360 and Playstation 3 on May 16, 2013. It concludes the story of the Total Eclipse
light novel series
.
The original character artist was to be Miyata Sou before his dismissal in June 2012. Work will instead be spread among all of âge's available artists.
The PC version of the Visual Novel was released on September 26, 2014. It includes as an Premium Chapter the side story Teito Moyu (帝都燃ゆ) that follows the first two episodes of the animation, retracing Takamura Yui's youth when she was still a cadet at school and the events that occured in Kyoto.
Community content is available under
CC-BY-SA
unless otherwise noted.