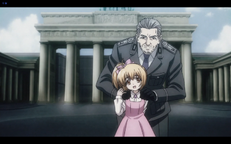 Major General Alfred Strachwitz (アルフレート シュトラハヴイッツ) is a character appearing in Bernhard im Schatten and posthumously in Schwarzesmarken. Alfred was the father of Ursula and loved her dearly, so much so that he never missed an opportunity to show off photos of her or talk about her latest escapades.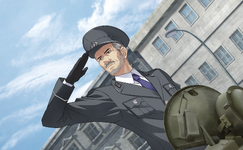 Alfred was also one of the key critics of his government, and his charisma, influence and great publicity posed a danger that the Stasi could not ignore. The general and his whole family, save for Ursula, were wiped out in the Moonlit Night purges and the name Strachwitz was struck from state records and proscribed.
Community content is available under
CC-BY-SA
unless otherwise noted.